QLD COURSE DATE ANNOUNCEMENT
QLD COURSE DATE ANNOUNCEMENT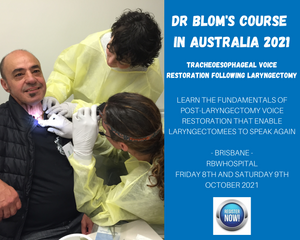 After the year we have had, we are thrilled to announce this face-to-face course date for Brisbane.
Main Medical is dedicated to the training and education of those caring for the Laryngectomy community. We have worked closely with Inhealth Technologies and Dr Eric Blom to be able to bring you "Dr Blom's Course in Australia", which concentrates purely on Tracheoesophageal Speech Following Laryngectomy.
This 1.5 day clinically-oriented course will focus on all aspects of tracheoesophageal puncture and prosthesis for post-laryngectomy voice restoration.
The specific content outline to be covered in the course is contained in the attached brochure. If you require further information, please do not hesitate to contact us.