2020 Recap
2020 Recap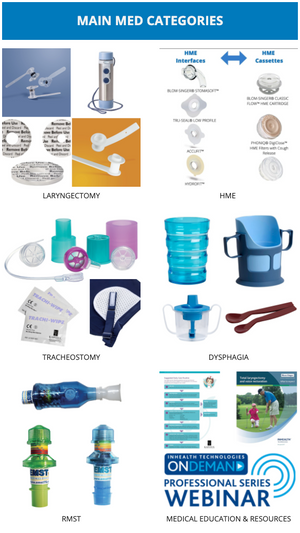 Congratulations! We made it! What a year 2020 was! This is normally when we recap on all the workshops, conferences and seminars we attended. Instead we recap on how we quickly adapted to our brave new world by doing things differently. We are forever in awe of the work you do caring for your patients, but in 2020 you took it to a whole new level. 
WELL DONE AND THANK YOU!
In and amongst it all we did manage to:
Run the QLD TEP Course just in time
Quickly adapt the product mix to ensure patients had ample supply of occluded valves, VP plugs and stoma protection available
Launch our new range of HME products and HME Patient Trial program
Become officially certified as an Australian Owned business and received our new logo
Deliver the first Australian online RMST workshop with international guest speakers
Expand our RMST range to include the Inspiratory Adaptor and EMST75 Lite
Be Zoom savvy
Updated and reprinted our product catalogue
Revamped our website
Connect with you on your favourite social media platform 
And moved office!
We would like to sincerely thank you for your continued support of our Australian small business. We look forward to working with you in 2021 and bringing you innovative patient solutions.