Congratulations to you!
Congratulations to you!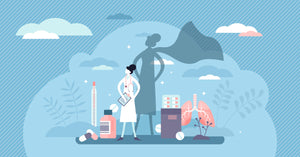 We would like to congratulate you for your swift work managing your lary caseloads and so quickly setting patients up for their homestay. Speaking with most centres this past month, it seems like all patients are well set up to remain isolated during this time. According to WHO, self-quarantine is the only way to prevent contracting COVID-19.

Despite the pandemic, HME has never been more important for our lary population. At all times, HME protection is encouraged to prevent air borne particles entering the airway. That said, we would like to reiterate that currently no commercially available humidification moisture exchange cassettes (HMEs) have been tested with a novel virus like the COVID-19.
See our full range of HME products here.